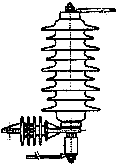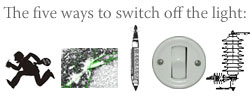 der zentrale Switch Off /the central Switch Off t

Das eigentliche ProjektSwitch Off sieht vor, für eine Stunde zentral den Strom in einer größeren Stadt auszuschalten. Tim Otto Roth hat für das Konzept im März 2004 den ersten deutschen Lichtkunspreis "LUX.US" in Lüdenscheid verleihen bekommen. (mehr...).
The initial project Switch Off intends to switch of centrally the current for one hour in a bigger city. For the concept Switch off Tim Otto Roth got the first German Light Art Award "LUX.US" on March 2004.(more...).


switching on the light of the sky