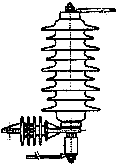 Switch Off preisgekrönt, aber noch unrealisiert
Tim Otto Roth hat für das Konzept Switch Off am 5. März 2004 den deutschen Lichtkunstpreis LUX.US in Lüdenscheid verliehen bekommen. Switch Off ist ein radikaler Gegenentwurf, zu dem was man gemeinhin unter Lichtkunst versteht. In dem er für eine Stunde im kommenden Sommer den Strom ausschaltet, möchte er die 80000 Einwohner der Stadt Lüdenscheid für den nächtlichen Himmel als natürliche Quelle des Lichts und als unendlichen Raum sensiblisieren. Das eingereichte Konzept ist eine Reaktion auf die zunehmende Lichtverschmutzung und wurde durch die kürzlichen Stromausfälle in Nordamerika und Italien inspiriert.
Das Projekt sollte ursprünglich in der Neumondnacht des 17. Juli umgesetzt werden. Umfassende Vorbereitungen waren angelaufen, um die Einwohner der Stadt im Vorfeld auf das Ereignis einzustimmen und vorzubereiten. Nun kommt das Aus für Switch Off (mehr...).
Tim Otto Roth got the German Light Art Award "LUX.US" on 5 March 2004. For the city of Lüdenscheid he developed the concept Switch off - a reaction on the urban light pollution inspired by the recent blackouts in Northern America and Italy. Switching of the current for one hour he wants to sensitize the 80.000 inhabitants of the city of Lüdenscheid for the night sky as a rarely perceived source of natural light and to remind to the infinite space above us.
The project was already in the advanced stage of realization. But finally the project failed in the "city of light" (more...).
read press and news: "congenialer Meisterstreich"
das Konzept/the awarded concept (Pdf, 142 Kb,German)
Pädoyer der Jury/plea of the jury (Pdf, 169 Kb,German)
Mitglieder der Jury/members of the jury 2004
Inge Friebe, Kunstberaterin, Lüdenscheid und Düsseldorf
Mischa Kuball, Künstler, Düsseldorf
Dr. Georg Imdahl, Journalist, Düsseldorf
Max Ohagen, Marketingleiter der Stadtwerke Lüdenscheid
Dr. Uwe Rüth, Museumsdirektor, Marl


conceptual database for Switch Off
cont@ct: Tim Otto Roth